Get ready to jumpstart a career with impact. Learn in-demand digital marketing skills using Shopify, Google AdWords and Instagram Ads.





Applications for the Lafayette Digital Marketing Track are now open for Summer 2022! The application deadline is April, 24, 2022.

ENHANCE YOUR RESUME BY TACKLING REAL-WORLD PROJECTS FROM GLOBAL COMPANIES:
No one tells a brand's story better than a Digital Marketer. Building the online customer experience, they are tasked with telling the story that acquires users and customers, wielding the power to turn these visitors into true advocates.
Every company and movement, across nearly every industry, is shifting to a digital-first presence. Those with digital marketing skills are set to become the future changemakers that set the tone for how we shop, connect and share ideas across the globe — come join us.
Earn Experience & Real-World Skills
One Global Tech Experience.
May 23, 2022 - July 29, 2022

Application Deadline: April 24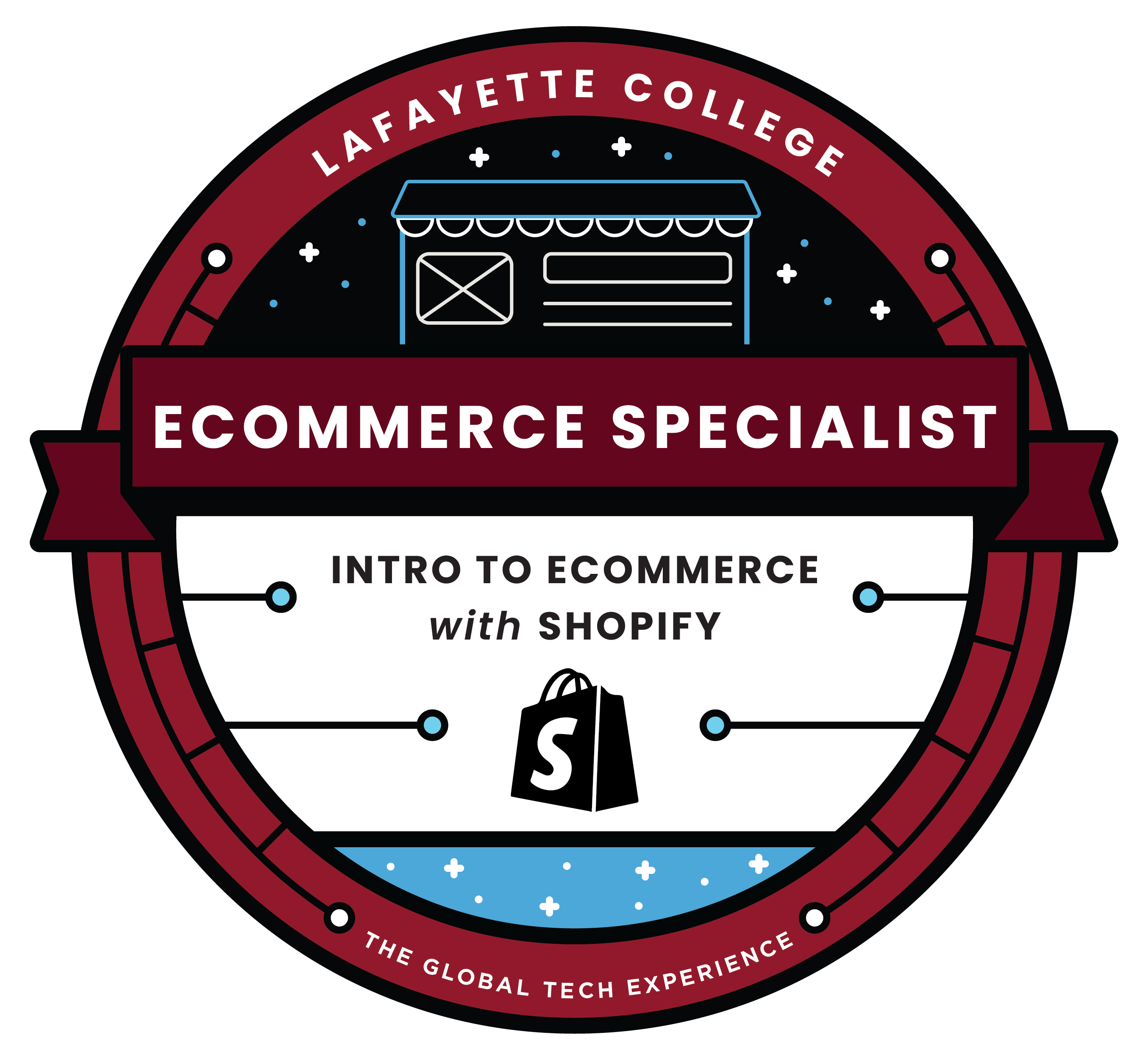 INTRO TO ECOMMERCE WITH SHOPIFY
"Intro" is an understatement. From Day 1, you'll learn how to design and build online stores, attract and engage an audience, increase conversion rates through A/B testing and apply best practices in UI/UX design to convert visitors from around the world into customers.
After this course, you'll:
Accelerate your career with in-demand Ecommerce skills

Enhance your portfolio by building real Ecommerce stores from the ground up

Understand how to build an Ecommerce site that transcends borders

Have experience with intercultural training used by the UN

Demonstrate the ability to interact effectively with diverse team members

Receive a Shopify Specialist certification & Ecommerce badge for your LinkedIn
CUSTOMER ACQUISITION WITH GOOGLE & INSTAGRAM ADS
Social Media is a Digital Marketer's playground for finding new customers and keeping past ones. Using Google, Instagram and Facebook Ads managing platforms, you'll gain the skills top companies use to target and acquire new customers.
After this course you'll:
Accelerate your career with in-demand skills in digital advertising

Build a portfolio of Instagram and Google Ad campaigns

Understand how to target various demographics and backgrounds

Successfully navigate challenging situations with increased emotional intelligence

Expertly engage in intercultural communication and collaboration with diverse peers

Receive Google AdWords and Facebook Advertising certifications & a badge for your LinkedIn
INTERCULTURAL COMPETENCY & LEADERSHIP SKILLS
The world is changing how we work and connect with each other. Whether your future team collaborates in-person or remotely across continents, building skills like emotional intelligence, listening for understanding and managing bias will help you stand out in your future job search.
Take everything you know about online courses and throw it away. Applying the best of both worlds, this program blends the structured familiarity of in-person classes with the ease and convenience of virtual learning, delivering you the tools and resources you need to succeed. Experience high-quality content, engaging group discussions and develop relevant, applicable skills from the moment you log in.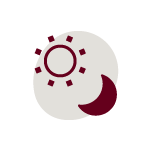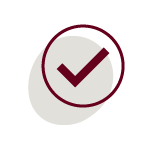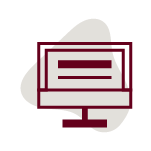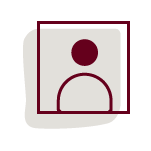 INTERACTIVE,
ONLINE SESSIONS
ON-ON-ONE,

GUIDED, SUPPORT
FLEXIBLE,
ONLINE LEARNING
Instead of being graded on learning theories and memorizing formulas, this course will be open-world, where you can use all the resources around you to solve real problems.
Skill Builders and Portfolio Projects will help you apply relevant concepts to real data sets and demonstrate your skills to potential employers.
Whether you prefer to work at your desk at 2 PM or on your couch at 2 AM, our 100% online program gives you the flexibility to learn your way, every day.
Each week, you'll complete online modules containing Hollywood-produced Video Lectures and tangible exercises, set to a schedule that works best for you.
You're going to feel confident and fully supported every step of the way.
If a specific assignment has you stumped, reach out to our 1:1 on-demand Tutoring Center or attend weekly group Study Halls! Need help catching up or have questions? Your dedicated Program Advisor is here to be your personal success coach.
Once you've tackled the modules on your own, meet with your peers twice a week in LiveLab, a virtual classroom conducted over Zoom.
During these sessions, you'll have the opportunity to work with your peers and instructor to deepen your understanding and get additional hands-on practice.
Each module in this course is designed to make you career-ready. Using relevant case studies and a learn-by-doing approach, you'll analyze data, translate technical details into business needs, and begin confidently communicating the stories behind the numbers.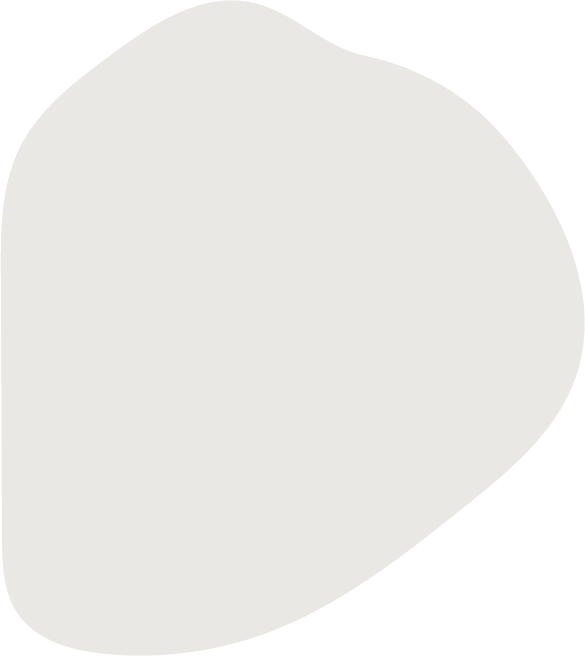 Rita's A Great Storyteller
SHE'LL HELP YOU BECOME AN EVEN BETTER ONE
Trilingual, a published author, featured entrepreneur on Remezcla and Buzzfeed, and an award-winning instructor with a top-rated marketing course, Rita credits her liberal arts background for her many successful creative ventures. Over the past 15 years, she worked as a marketing leader for NPR, Time Inc. and Zillow, crafting stories that help people feel a strong sense of connection with a product or brand.
Fueled with equal parts coffee and passion, Rita will meet you at the crossroads of analytics and creativity so you are well-equipped to turn an idea into a product that starts a global conversation.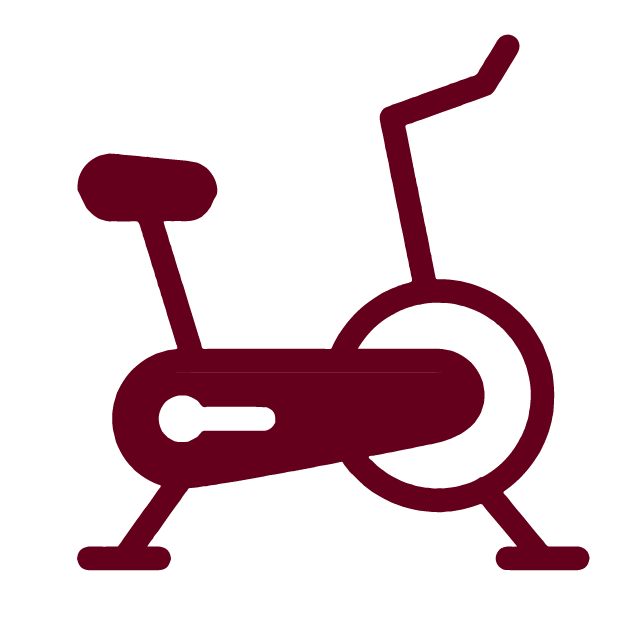 Named One of the Top 50 Female Marketers to Follow by SEJ, Hubspot and Devrix.
Former Director of
Marketing at Zillow

Former Lead Instructor and "Distinguished Faculty" Honoree at General Assembly
Tour de Force: Find her on Peloton @pelotuda
Marketing skills are life skills. I'm very passionate about demystifying marketing for students who are ready to enter the workforce, build their own businesses and become financially independent.
Every week, I'll assist any way I can during our virtual LiveLabs to make sure you're properly retaining the info from the Video Lectures.
We know you got this. But for the times you need a helping hand, we've compiled a slew of resources to make sure you achieve the best results.
Missed a class? Having some issues submitting assignments? LMK! Together, we'll troubleshoot any hiccups that get in the way of you having a smooth learning experience.
Don't Just Take Our Word For It ...
I love how LiveLabs are led by young, bright instructors who are excited to teach us.
We weren't just listening to a lecture — we had hands-on experience with every subject.
SOPHOMORE | Environ. Science
I enjoyed being able to watch lectures, learn how to perform the tasks and then complete assignments on my own.
I really liked how we used real data sets. It showed me that data analysis can be used in so many professional fields.
Every skill we learned was shown in the context of how it would be useful in the real world.
I love the organization of the lessons and flexibility to attend remotely.
The Lafayette Tech Programs will be offered this Summer Term from May 23, 2022 to July 29, 2022:
Data Analytics Program:

Course 1: Intro to Applied Data Analytics (May 23 - June 24)

Course 2: Data Visualization with Tableau (June 27 - July 29)

Digital Marketing Program:

Course 1: Intro to Ecommerce with Shopify (May 23 - June 24)

Course 2: Customer Acquisition with Google and Instagram Ads (June 27 - July 29)

Intro to Coding Program:

Course 1: Intro to Web Design with HTML, CSS & Bootstrap (May 23 - June 24)

Course 2: Web Development with Javascript & APIs (June 27 - July 29)
Class will be broken up into two parts:
Video Lectures: are high-quality, recorded online videos and can be completed any time — day or night — but you will need to stay on track with your Lafayette peers.


LiveLabs: are virtual classrooms that will meet twice a week, conducted over Zoom video chat with your classmates.

See When are LiveLabs for a breakdown of LiveLab time options.
LiveLabs are virtual classrooms that will meet twice a week, conducted over Zoom video chat with your classmates.
LiveLab Option 1:

Wednesdays and Fridays, 3:00-4:30 p.m. ET.
LiveLab Option 2:

Tuesdays and Thursdays, 9:00-10:30 p.m. ET.
Twice a week, you will participate in a face-to-face, online session with your instructor and classmates to discuss project work and provide Q&A on the previous lectures.
You will have access to an on-demand online tutor, a coach to make sure you stay on track, a peer pod for group work, and weekly live discussions.
No, these courses are designed for all backgrounds and majors. Rather than starting your courses in theory, your courses will start with a focus on real world application, using tools that remove complexity. These courses are not just "open note"; they are "open everything", just like the real world.
This course will require you to have access to a computer, stable high-speed internet, and a webcam. We highly recommend utilizing headphones with an integrated microphone as well to ensure the best experience.
No, you can attend these courses from anywhere.
The Lafayette Global Tech Experience is offered in partnership with Podium Education, the leader in developing online programs that empower universities to prepare students for high-growth careers in the digital economy.

This program is offered through Lafayette College
Contact Lafayette Global Tech Experience Team at (610) 890-4334.
Lafayette Global Tech Experience Application

Interested Lafayette students should apply for a fully-funded program seat by completing an application. Applications close April, 24, 2022.